Reply Cards & Business Reply Cards
Copyright © 2010 by Scouts on Stamps Society International, Inc. All rights reserved.
This is a work in progress. Please email the author with additions and corrections at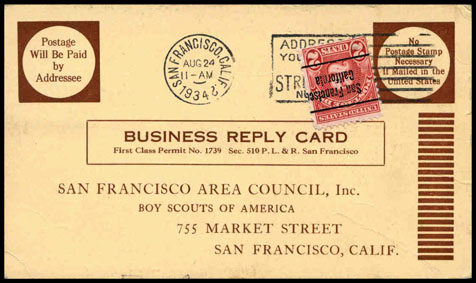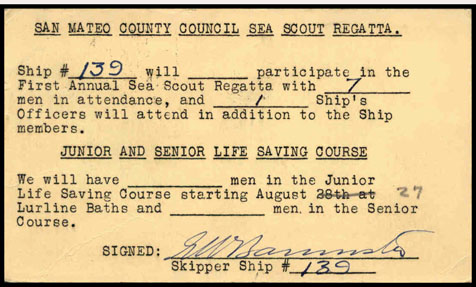 Business Reply Card San Francisco Area Council
08/24/34
San Francisco, CA
San Mateo County Council Sea Scout Regatta
Printed
Brown on Manila
Message is Mimeographed in Black
It is not apparent why these cards, which were properly returned to Council, bear a 1st class cancel & a 2¢ postage due stamp.
---
[an error occurred while processing this directive]