March 12, 1912 covers
Copyright © 2010, 2012 by Scouts on Stamps Society International, Inc. All rights reserved.
This is a work in progress. Please email the author with additions and corrections at
March 12, 1912 was the birth day of Girl Scouting in the USA. These covers and cards are cancelled on that date.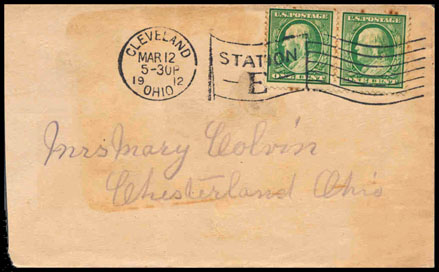 Commercial Mail
03/12/1912
Cleveland, OH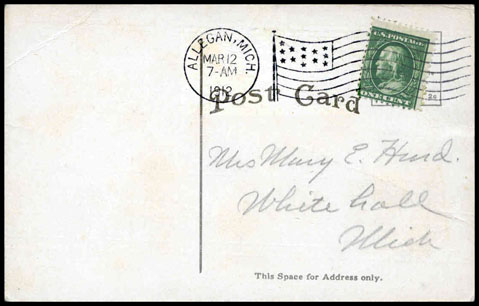 Post Card City Water Works E.C. Cropp Co. 6285
03/12/1912
Allegan, MI
Printed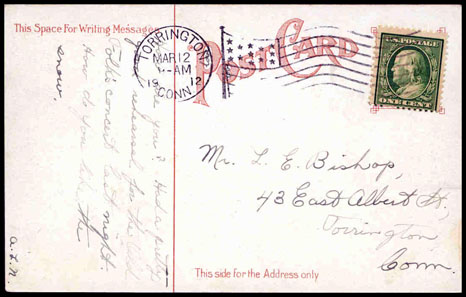 Post Card Prospect St, Torrington, Conn. 25676
03/12/1912
Torrington, CT
Printed
---