Incoming to Camps & Jamborees
Copyright © 2010 by Scouts on Stamps Society International, Inc. All rights reserved.
This is a work in progress. Please email the author with additions and corrections at
These are covers sent to Camps and Jamborees and are part of their thorough postal study.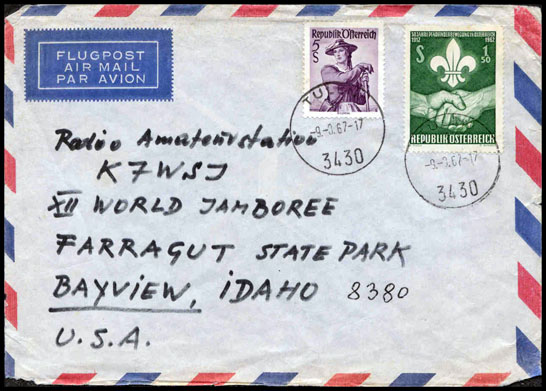 To the XII World Jamboree
09/03/67
Tulln, Austria
To the Ham Radio Station K7WSJ
Franked with Austrian Scout stamp
This cancel date is probably in error as it reads -9.-3.67-17. which would be March 9. The Jamboree ran from Aug 1 through Aug 9. There are no postal markings on the back.
---