Forerunner & other Scout Organizations
Copyright © 2010 by Scouts on Stamps Society International, Inc. All rights reserved.
This is a work in progress. Please email the author with additions and corrections at
Early Boy Scout organizations included "American Boy Scouts", "United States Boy Scouts", "Forest Scouts" "Life Saving Scouts", "Safety Scouts", "Rhode Island Boy Scouts", & the "Boy Rangers". Early "Camp Fire Girls" are also listed here.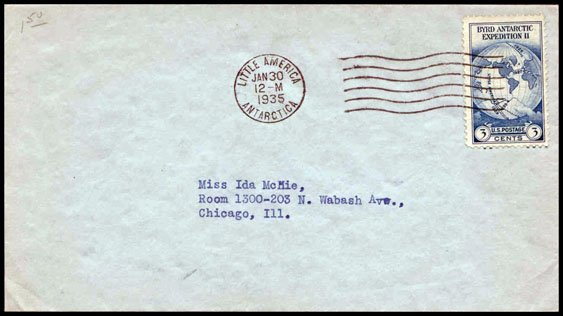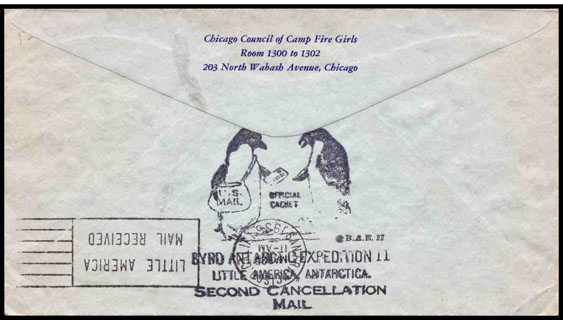 Campfire Girls Chicago Council of Campfire Girls Corner Card
Sent
01/30/35
Little America, Antarctica
Received
05/25/35
San Francisco, CA
Byrd Antarctic Expedition II second cancellation mail.
Sent to the Camp Fire Girls offices.
Printed
Blue on blue envelope
Black rubber stamped Official Cachet.
Boy Rangers of America National Headquarters Stationery
11/19/38
New York, NY
Printed
Green
The Boy Rangers, an organization for 8 to 12 year olds, was founded in 1913 by Emerson Brooks and incorporated through the efforts of James E. West in 1918. It was the precursor to the BSA Cubbing program which didn't start until 1930.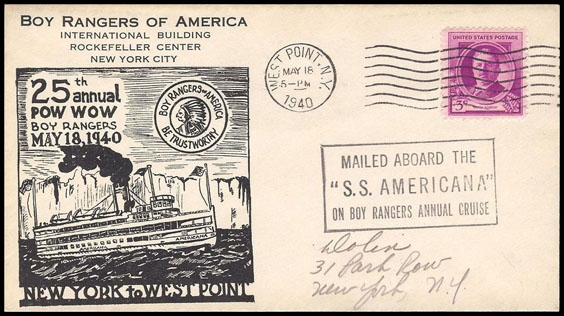 Boy Rangers of America 25th Annual Pow Wow & Cruise
05/18/40
West Point, NY
Printed & Rubber stamped
Black
---