February 8, 1910 Covers
Copyright © 2010 by Scouts on Stamps Society International, Inc. All rights reserved.
This is a work in progress. Please email the author with additions and corrections at
February 8, 1910 was the birth day of Boy Scouting in the USA. These covers and cards are cancelled on that date.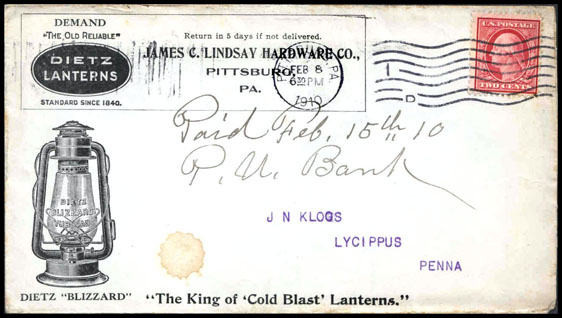 Advertising Cover Dietz Lanterns
02/08/1910
Pittsburg, PA
Printed
Black
James C. Lindsay Hardware Co., Pittsburg, PA
Post Card Valentine J. Tully
02/08/1910
Butlerville, IN
Printed
Post Card Union Ferry Building
02/08/1910
San Francisco, CA
Printed
Also handwritten date: Feb 8 1910
California State Board of Trade California Development Board
Post Card Field Museum of Natural History Franklin - 261
02/08/1910
Chicago, IL
Printed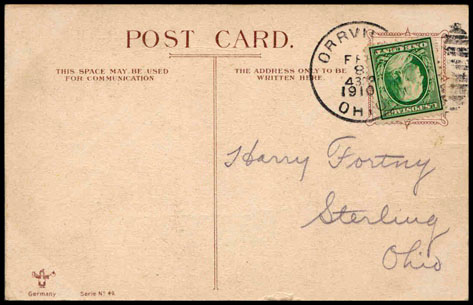 Post Card Valentine R. Kaplan
02/08/1910
Orrville, OH
Printed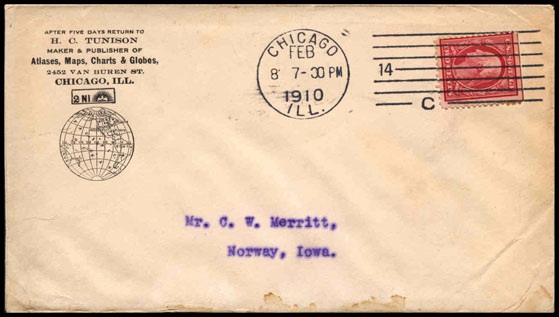 Advertising Cover Atlases, Maps, Charts & Globes
02/08/1910
Chicago, IL
Printed
Black
H. C. Tunison, Publisher
Chicago, IL
---