Emmerling & Curthoys mailings
Copyright © 2010, 2013 by Scouts on Stamps Society International, Inc. All rights reserved.
This is a work in progress. Please email the author with additions and corrections at
Ed Emmerling & Herb Curthoys were officers in SOSSI and added cachets to almost all of their personal mail. Those also related to an event are found in the Levy Catalog.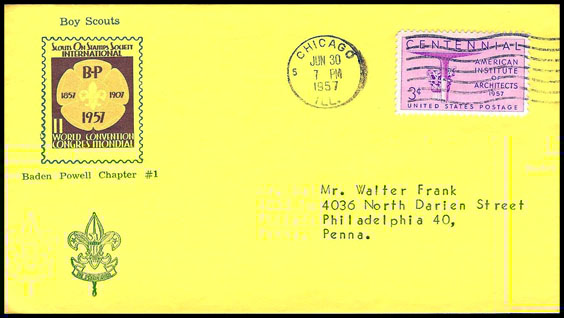 Ed Emmerling
06/30/57
Chicago, IL
Printed
Brown, blue, orange & yellow on Yellow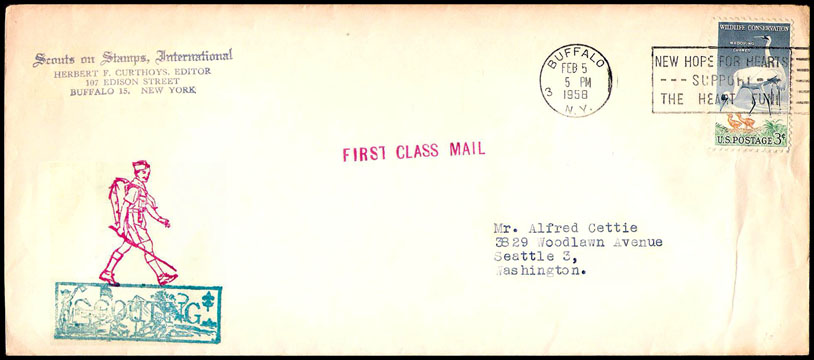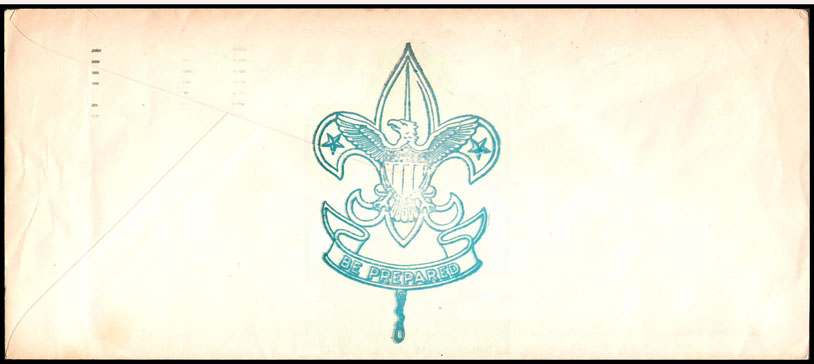 Herbert Curthoys
02/05/58
Buffalo, NY
Rubber stamped
Violet, blue & red
#10 envelope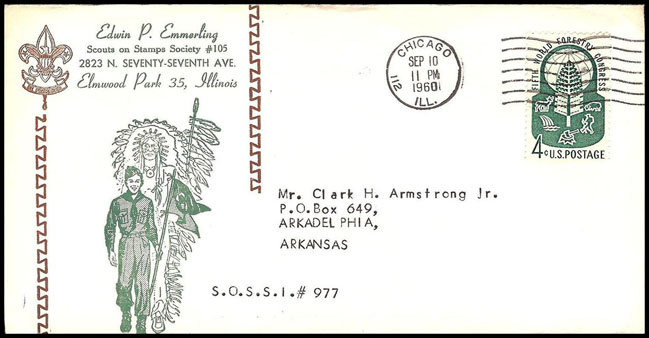 Ed Emmerling
10/10/60
Chicago, IL
Printed
Brown & green
#7¾ envelope
Ed Emmerling
04/08/61
Chicago, IL
Printed
Violet & green
On buff #6¼ envelope
---