Copyright © 2010 - 2013 by Scouts on Stamps Society International, Inc. All rights reserved.
This is a work in progress. Please email the author with additions and corrections at
There are many cacheted envelopes that are, as of yet, unknown actually used. Unknown, as used herein, means unknown to the author and editors.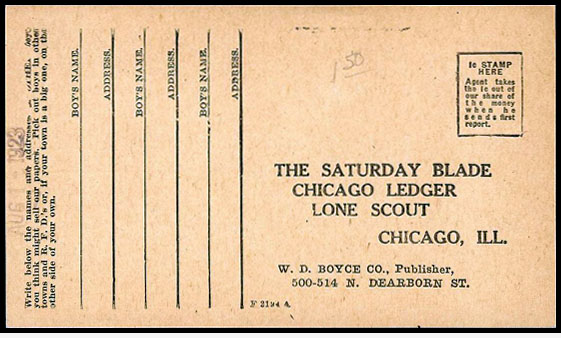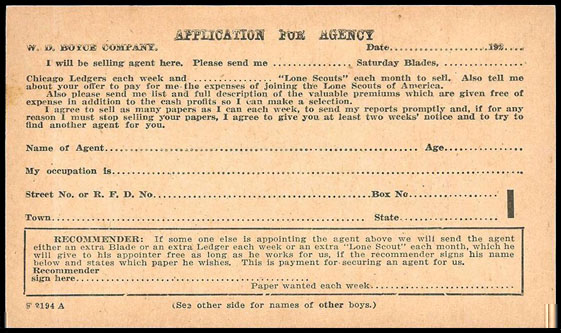 Lone Scout [Magazine] "Application for Agency" Post Card
8/01/23
Chicago, IL
Printed
Black on manila 3¼" x 5½" card.
W.D. Boyce Co.
Also see the W.D. Boyce section, and see 17-2 in Additions, 1910s section.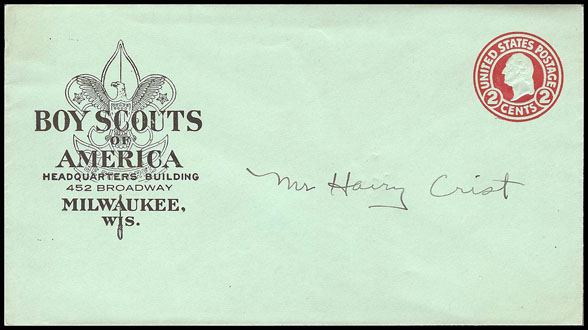 Milwaukee Boy Scouts of America Stationery
Circa 1925
Milwaukee, WI
Printed
Black on blue U432 stamped envelope.
See 25-1
in Print Catalog. Editors note: This is strictly conjecture, but it appears that, in pen & ink, the sender
neatly spelled the first name of the addressee incorrectly - "Hairy" instead of "Harry" - , caught his mistake
and rather than cross it out or throw it out, simply set it aside.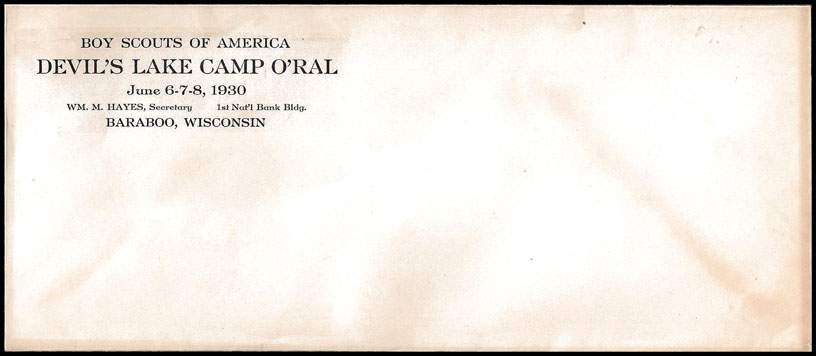 Devil's Lake Camp O'Ral
06/6-8/30
Baraboo, WI
Printed
Black
#10 envelope.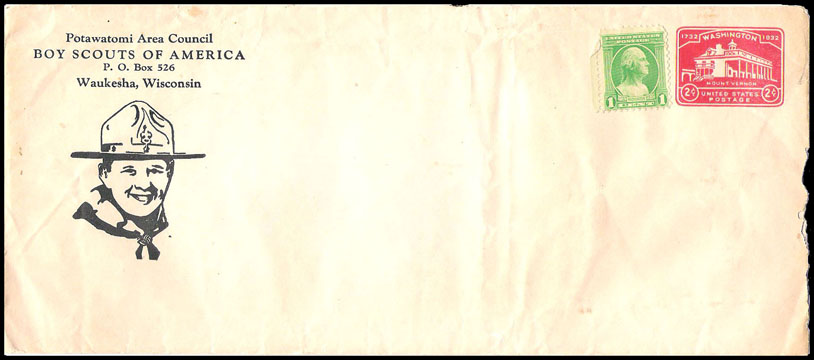 Potawatomi Area Council Stationery
1932
Waukesha, WI
Printed
Black on white U525 stamped #10 envelope.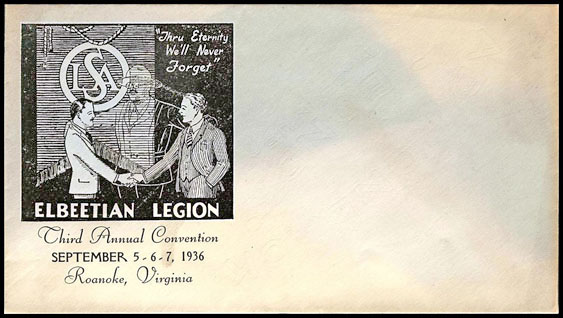 Elbeetian Legion Third Annual Convention
09/36
Roanoke, VA
Thermographed
Black
See 35-33 in the Print Catalog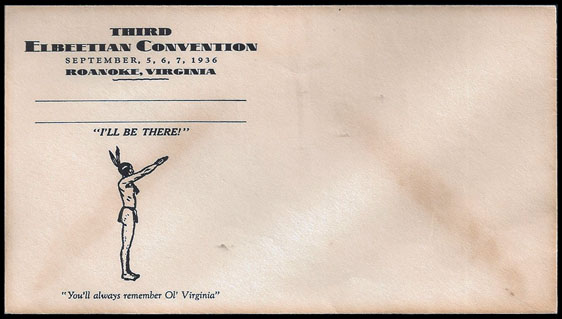 Elbeetian Legion Third Elbeetian Convention
09/36
Roanoke, VA
Printed
Black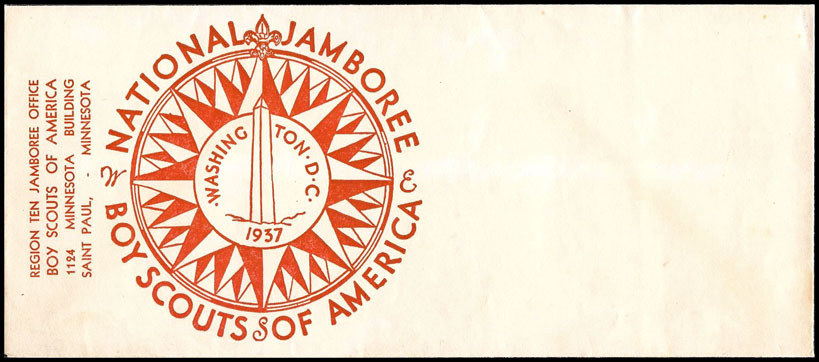 Region Ten 1937 Jamboree Office Stationery
1937
Saint Paul, MN
Printed
Red-orange
#10 envelope
---